Green beret.
Talbots definitely knows how to keep style consistent. It's a pleasure walking into a store that not only has a variety of pieces to choose from, but! that mostly mix and match across the board. My lovely, fellow millennials – don't underestimate this 'mom-store' before you try it. See past the modest neck lines and professional pant lengths. I promise, they have something to offer!
They even cater to petite gals like myself. Aka – I don't have to pay for altering, score! They also have a Woman's section, too. It's like three stores in one.
Anyways, check this brown coat out, too. I've had her in my closet since High School. Yep, since High School. I don't think it ever saw the light of day when I was in college; way tooo chic for a college campus. The green accents within the coat made for a quick pairing of the piece with this green beret.
Because the outfits accessories spoke for themselves, I stuck with an all-black outfit base.
coat / forever21
beret / talbots
shoes / Chinese Laundry
clutch / Eons Fashion in Pittsburgh
sunglasses / Marc Jacobs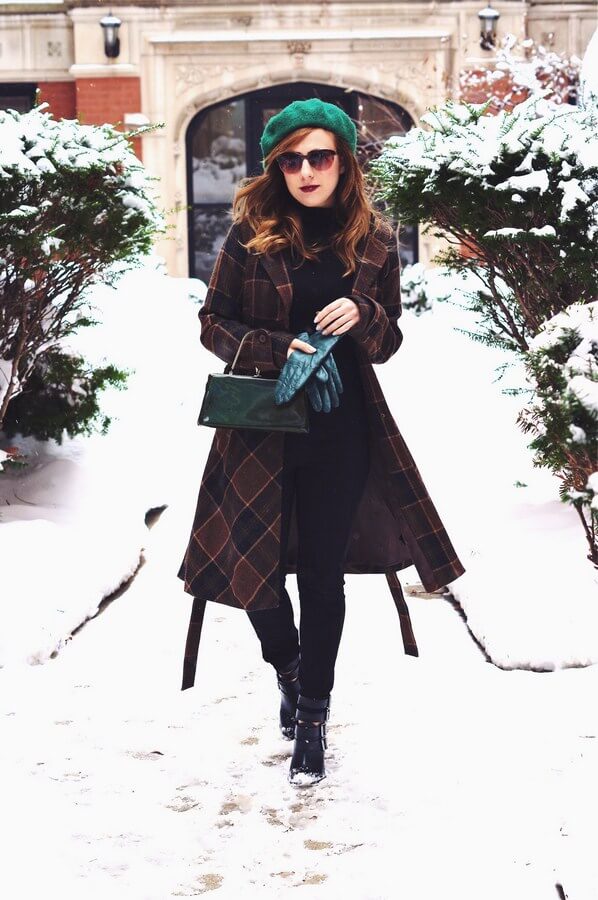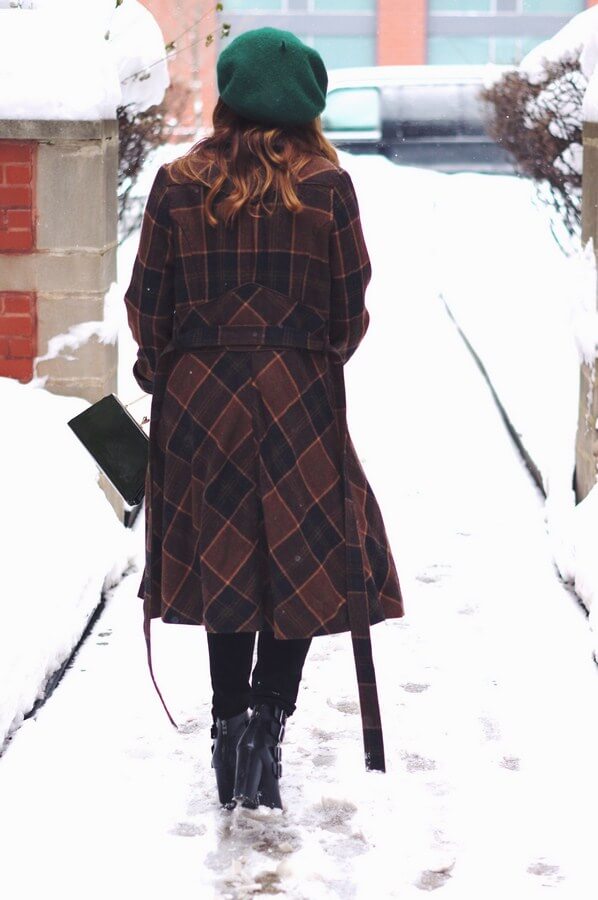 photography / Sarah Duffy
xo, Duffy