Definitely wasn't born with it.
Definitely wasn't born with it. Nope, no I really wasn't. Wish I was, but I wasn't …
What wasn't I born with?! MINK EYE LASH EXTENSIONS, you guys, that's what! Oh my goshhhh, I can't even begin to tell you: the fact that they're mink tickles me AND my brand.
First let's discuss the fact that they're mink and it's like I'm wearing a vintage (I'm guessing the lashes aren't *actually* vintage, btw) fur coat — permanently, ON MY EYES! And two, let's make sure we acknowledge the fact the lashes are made of real animal fur; with this, they keep the "fake look" completely natural.
Before we get to the before and after photos, I do want to take a minute to tell you a little bit about PUREBEAUTY Salon and Spa at Macy's on State Street. They're committed to a few things: excellence and providing their guests with the most luxurious services in an emporium of serenity.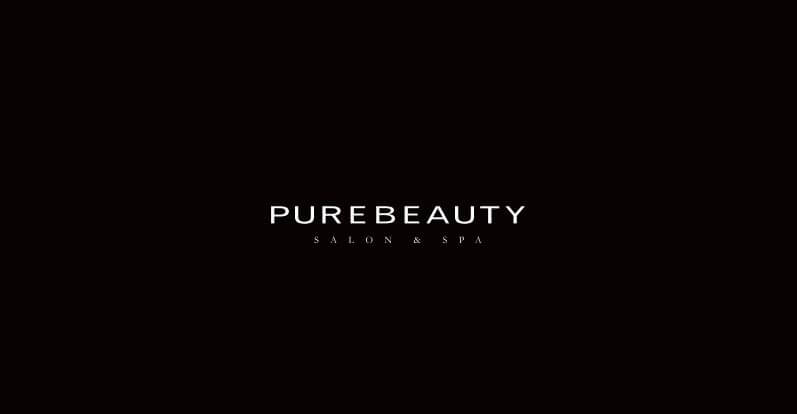 My appointment last Saturday was at 12p. I wore my comfiest (and chic-est, may I add!) black track sweat pants and brand new ultra-white Steve Madden 90s platform kicks. I walked in and was greeted with a smile from the manager, Julio. He lead me to the back room to get me ready for my facial with Mary!
Once I was into Mary's room at the back of the hall, we sat down to discuss my face and the types of products I typically use. I was excited to see Organic Nation on her shelves. I'd only heard of the skincare brand before and was eager to experience it IRL. As Mary and I were chatting, a jade roller, over to the left, caught my eye.
Me: "What's that?!" I asked her, jarring the conversation completely.
Mary: "It's a jade roller! Have you ever heard of or used one before?"
Me: "Ohmigoshhh, no!" my eyes continued to widen … as I thought to myself: definitely adding this roller to my Amazon wish-list when I get home.
Mary went on to talk about the jade roller's healing and cooling properties. She *promised* she would would be using it on me. YAS! I was hoping she'd say that. Mary's facial was completely relaxing and was one of those facials I wished would never end.
After 90 minutes with Mary in spa-heaven, I was escorted to another room to get … dun, dun, DUN … the mink eyelashes. I have to be honest, I was V nervous about this process at first. Glue around my eyes?? I have to lay there for TWO HOURS while she applies them?? Ahhhh, I'm just not sure …
Quickly checking myself, I hopped right up on that table with my "let's do this" game face on. First we washed and conditioned my lashes — you gotta do the prep work, ya know?? Then, we used a little mini hair dryer to dry them, haha, it was the cutest thing.
My esthetician told me a lot of people fall asleep during the process — I was not one of those people. I may have nodded off for 5 minutes at a point or two, but there was no way someone being that close to my eyes, with glue, was going to allow me to sleep peacefully … ha! Luckily, I had one of the best estheticians who applied my mink beauties, and I soon realized there was nothing to worry about!
Check out the comparison photo on the left there. I do have to disclaim — my lashes are pretty long on their own. So no, you're not crazy if you can't tell the difference right away. The bottom image DOES show evidence of lash extension and enhanced curl-volume.
Anyone in the Chicago area — take a minute to check out PUREBEAUTY Salon and Spa. Here are coupons for both services:
MINK Lashes: use code DUFFY-LASH for $200 price point (Reg. $250).
Relaxing Facial: use code DUFFY-FACIAL for $65 (Reg. $105).
xo, Duffy