Chicago Fashion Incubator.
Chicago Fashion Incubator. It was one of those evenings I came home after a fashion event and snuggled in to write. I carefully took off my jewelry — faux pearl earrings that were a purchase made by my mother, in the 90s-fashion-jewelry-Macy's-era and this gold statement necklace I bought at one of my favorite thrift shops in PA.

I back hung up the white leather skirt I bought consignment shopping on Oak Street a few weeks ago and neatly folded my pink ribbed tee. I unzipped and unlaced my suede knee-high boots, rolled off my nude hose and slipped into black velvet-capped pajama pants and a white thermal tee that has been worn relentlessly into comfort and ability …
I layered on socks I stole from a date a few years back — and settled into bed. It was time to write about my experience at The Chicago Fashion Incubator pop up. After sifting through every social media platform and posting a few Instagram's that had me itching in inspiration, I finally had the focus to sit down to write.
It's a funny thing — inspiration. It comes out of nowhere. Creativity is something that comes in a form only recognizable to you and the creative soul you posses. It's one of the questions I have for every fashion designer I meet: what inspired this collection?
I've asked that question many times, now, and each answer is vastly different.
"I was inspired by the orange blossoms I saw abroad."
"I was inspired by a character in a 1960's movie."
"I am inspired by the waterfalls and architecture of Frank Lloyd Wright's Falling Water."
… and so on.
It's riveting, to me, to hear the intricate details that are at the root of a fashion designer's inspiration. I feel like it brings me that much closer to what the what they're actually getting at — I can more clearly see the meaning behind why she uses a certain fabric or why her stitch lays that certain, different, unique way.
Tonight was one of those moments I felt inside Chicago's fashion industry, almost like I was in the beats of its pulse. There were 8 presentations within this evening's Chicago Fashion Incubator pop up, and I was obliged to meet each one.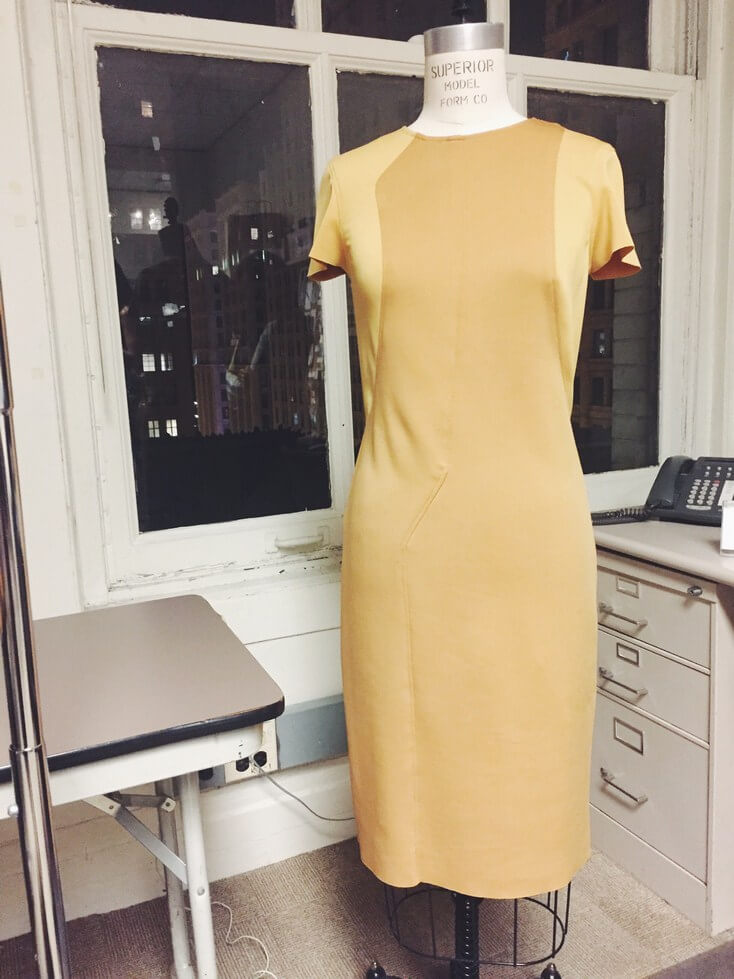 The fashions, much like their designers, took boundless forms. Swimwear I would dieeeeeeee for, menswear I'd rock as a button-down dress, a black ankle-length blended-fabric coat perfectly crafted for a Chicago winter … the list goes on.
Liz Bahl, Anna Brown, Shruit Kriti, Masha Titievsky, Connor Writt, Gabrielle Zwick, Taneasha Prunty and Lagi Nadeau made excellent impressions.
Before I left tonight, I was told in March of 2017 The Incubator brings in a new class. And before I leave you here, hanging, on the brink of Spring — this is "Macy's Chicago Fashion Incubator (CFI) is a product of Mayor Richard M. Daley's Fashion Initiative. In 2005, then-Mayor Daley recognized the wide reach of Chicago's fashion industry. Realizing the significant impact fashion has on the local economy, he envisioned fashion as a driver for job creation, cultural growth, trade development, and tourism." (www.chicagofashionincubator.org)
xo, Duffy