Strappy Shoes
Strappy Shoes. This dress was so amazing. But the shoes (another hand me down from my friend, Daniella – they didn't fit her!) are TO DIE FOR. The shoes are Pierre Hardy, a brand I wasn't too, too familiar with until Daniella sent them my way. I did my research, and am now following and double-tapping everything that comes off their Instagram press.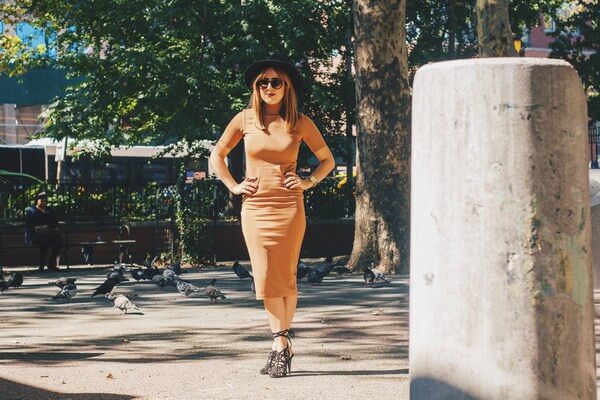 I can't decide if these shoes are actually vintage or not. Vintage is 25 years or older, and it looks like Pierre has been around for quite some time … I'm just not sure when these shoes came off his line. Either way, they're gorgeous and comfortable. Win, win!
Here are the details of what I wore on my day 3 at NYFW: the dress is H&M, the hat is vintage, shoes are Pierre Hardy and the sunglasses are Forever21.
xo, Duffy
photographer / Chancelor Humphrey of @keeppittsburghdope