SS16 FTL MODA
It's almost 1am … I have yet to shower because I've been hard at work editing pictures from today's show! I promised myself I'd put more effort into this Fashion Week. Last season, in February, I forgot to bring my Pentax and I was kicking myself for not having that photography-style content. So, here it is! SS16 FTL MODA …
A little bit about this show: FTL MODA + ART HEARTS FASHION create a unique runway presentation in support of The Aids Healthcare Foundation. Source: facebook.com/FTL-MODA.
This show isn't like the others, multiple designers present their runway shows under this one brand-name umbrella.
My highlight of the show? (… outside of the high-fashion, of course) Drew Barrymore sat right across from me! She's super cute in person. Totally what you would think. Wore her hair 'so Drew' like, here she is below: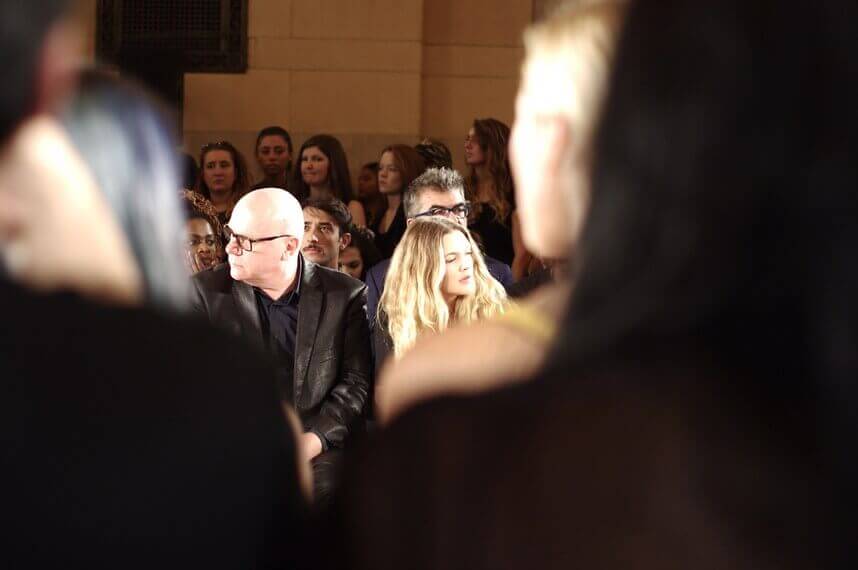 ***
Now onto the fashion…

FTL MODA
Grand Central Station
Vanderbilt Terminal
September 13th, 2015 – 5p
This Designer, with photographs below, was my favorite out of the 4 designers that displayed at FTL MODA. Her name was Alexandra Frida. She had this awesome 90s inspired street style that incorporated the bright colors the entire SS16 season is seeing in a unique way.
We're seeing lots of floral and bold prints and patterns down most of the other runways, but Frida's was different. She added leather and faux fur accents to finalize her garments. The ever so trendy 'matching set' can also be found among her SS16 designs.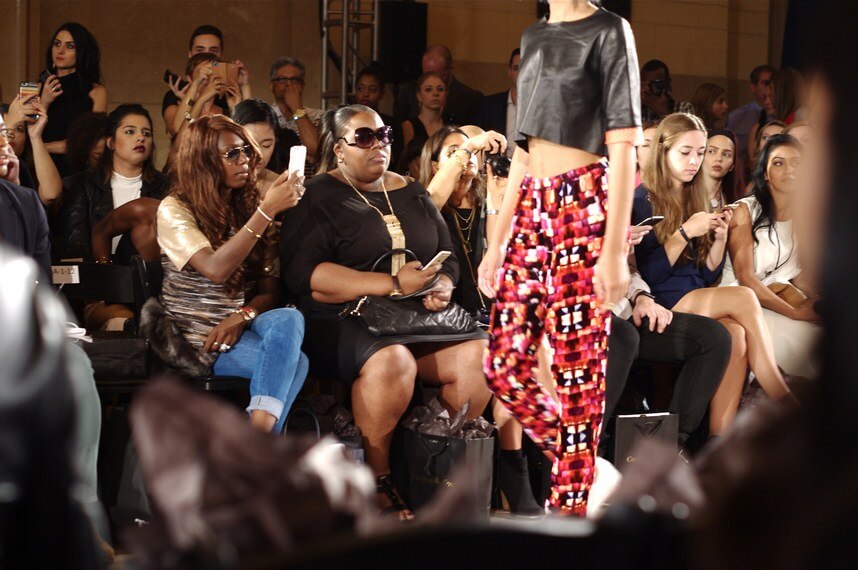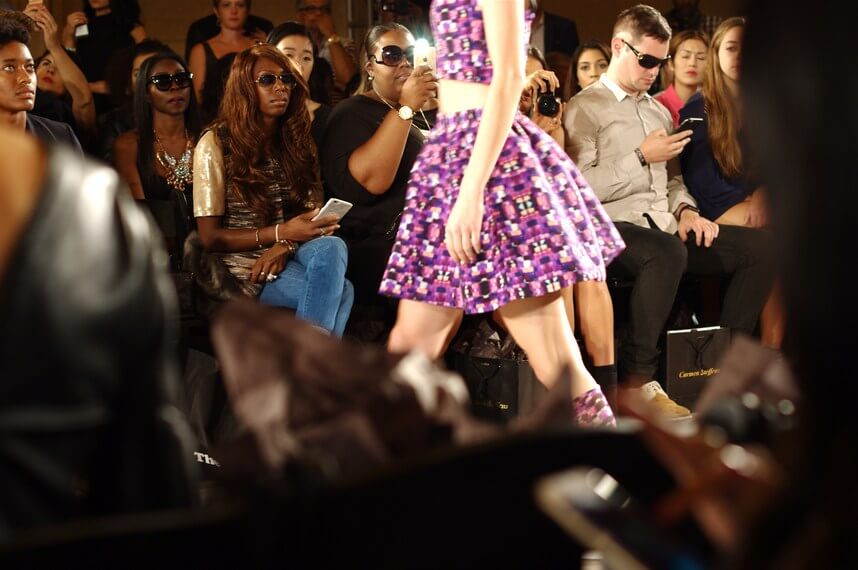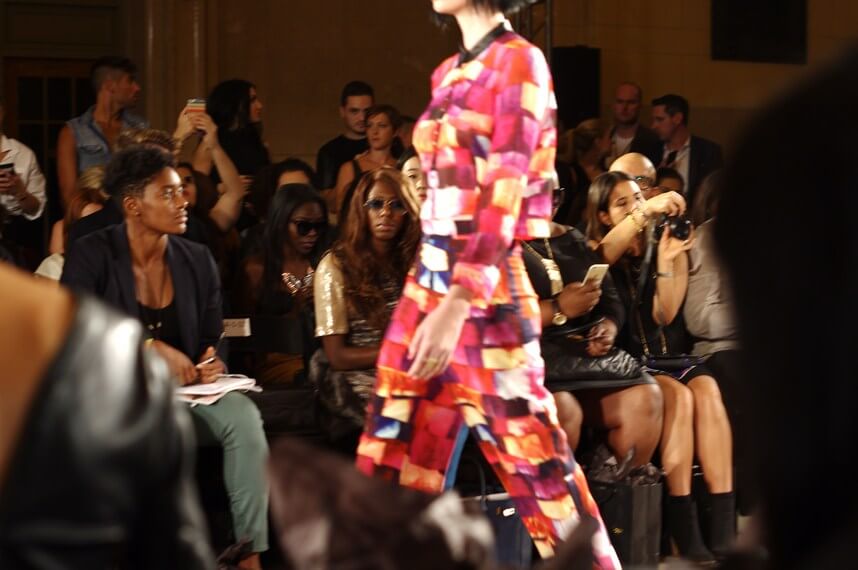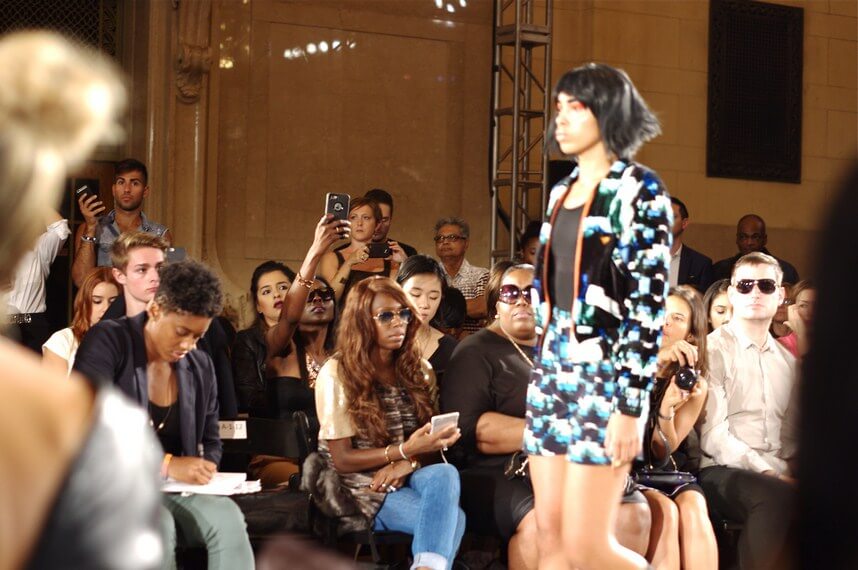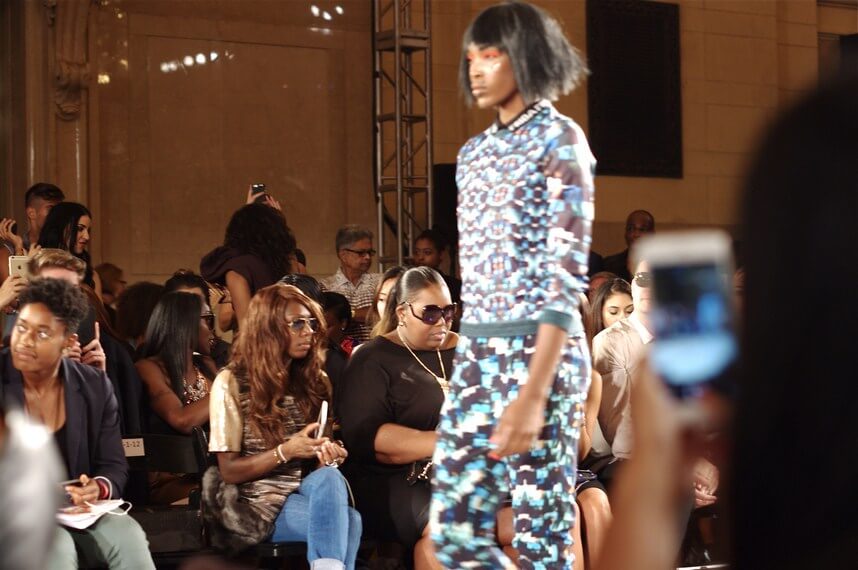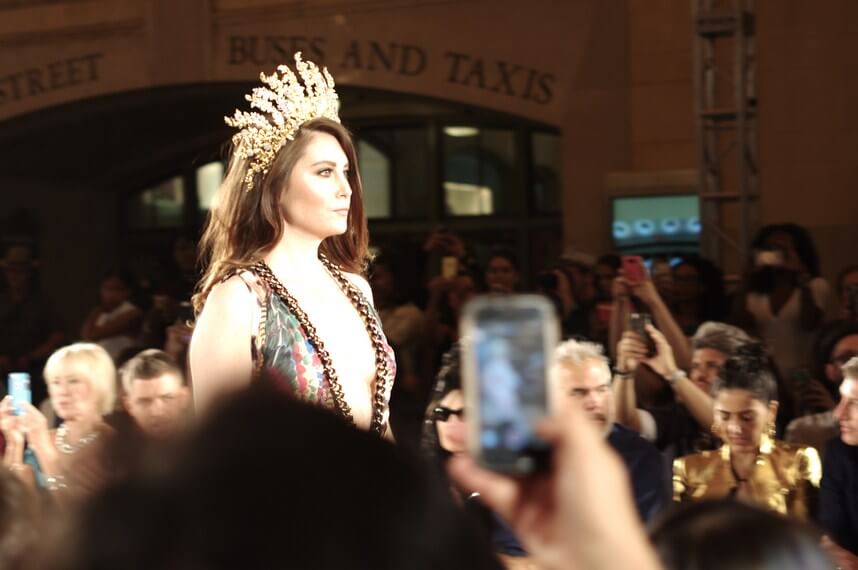 Weird thing about SS16 … designers are getting (maybe a little too) friendly with the headpiece, face-wear for the runways. This outfit, within Alexandra Frida's collection, was a head turner for me. The model may or may not resemble Ariel … I don't hate it? But I don't know … The crown, yes – I see the vision. The decorated deep v-neck though, I would SO wear.
Here is one image, from other designer within the show, to be honest – I wasn't all that into the entire collection, not my style – but this mint green matching set I wouldn't mind seeing nestled in my closet: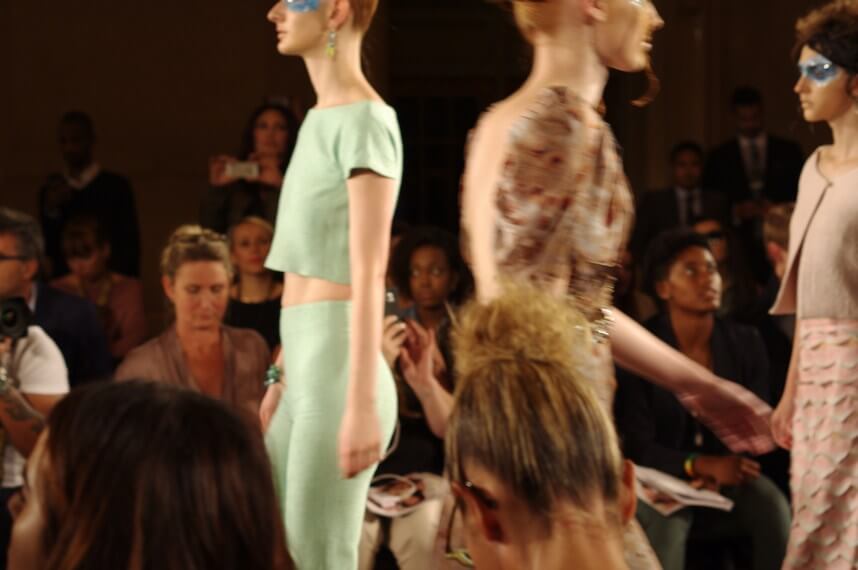 ***
Oh my gosh, OK – so I have two shows today Concept Korea and First Lady tomorrow. THEN!!!! You guys, Badgely Mischka on Tuesday!
xo, Duffy