What I wore to M Burger's 5 Year.
One of my favorite aspects about being a life and style blogger is the amazing opportunities to test out FOOD. Fashion is great, of course – I mean she *is* my first love… but food can take you places 😉
Today, I took the red line down to Magnificent Mile and found M Burger in WaterTower Plaza with a few Chicago bloggers to enjoy the restaurant's birthday preview. Tomorrow 3/18, MBurger is handing out FREE burgers with any purchase. So that means… get a milkshake, add a burger on the side. Get some fries… add a burger on the side! Here's my burger-pic via Instagram.com/duffydossier: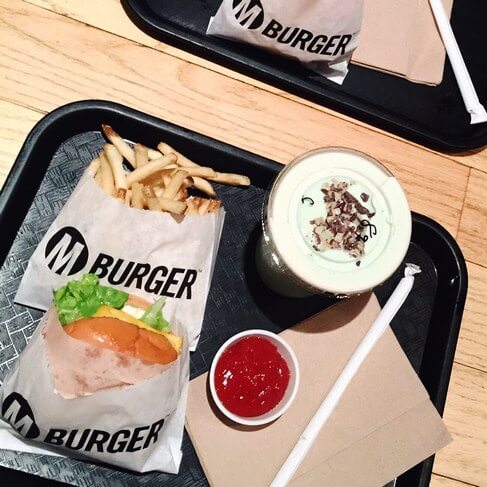 And, here is what I wore…
coat / Vintage by Kristy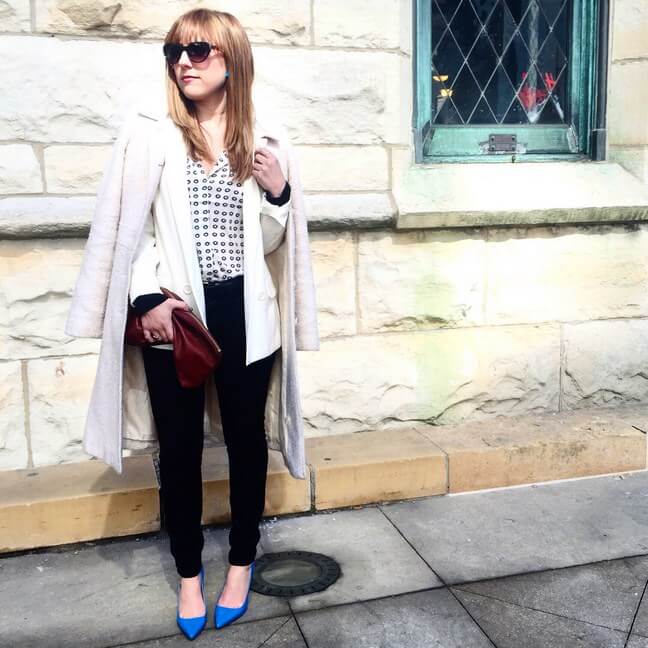 blouse / romwe
jeans / thrifted
pumps / j.crew
white blazer / H&M
Photo by Sydney Harbosky
I'm grooving on blazers this season… can you tell? First it was the Houndstooth (which I will be doing a feature on, shortly!) now it's the white. I love a good accent piece this time of year. It truly brings the 'transition from winter to fall' full circle… you know? That's my best advice when it comes to dressing for this crazy, back and forth, hot one day, cold the next – weather.
Here are a few of my white blazer picks from Amazon.com:
<< The BoyFriend Blazer, style this with boyfriend jeans and you almost have an entire man on top of you… if you know what I mean 😉
В << How could you not like a white blazer with a bow? This is great to style with straight leg pants.
В << You can hate me all you want, but I LOVE shoulder pads. I don't know if this is because I'm small? And it makes me feel more structured and confident in my look? Either way, I'd also style this with straight leg pants… or a pencil skirt!
Don't like either three of these options? Make sure to click HERE
for FREE shipping on all Amazon White-Blazer shopping orders of $35 dollars or more.
xo, Duffy