Braids for dayz.
It was such a great evening last night! I was invited by fellow blogger babe – Brittani of Pleasantly Petite to attend a Girls Night with BloHaute – a new service coming soon to Chicago where they send a hairstylist right to your door! (Could come in handy, huh?). Also there was Fave 4 Hair – a line of hair *shaping* spray – with 4 specific hair sculpting products to be used every time you get ready! And Glow Out Salons – this events gracious host in the West Loop.
It was Champagne and DIY braid tutorials… I (attempted) to learn a fishtail braid, NAILED the French braid and then watched the gorgeous CEO of BloHaute do the Dutch and lace braids on a beautiful blonde model.
I was able to have a one on one with Jenn, too! She is Glow Out Salon's owner who suggested a great Dermatologist (finally found one, guys!) and also told me that her and her friends drywalled (themselves!) the entire salon! Now that's a #GirlBoss.
Thank you for the invite, everyone! Enjoyed it so much.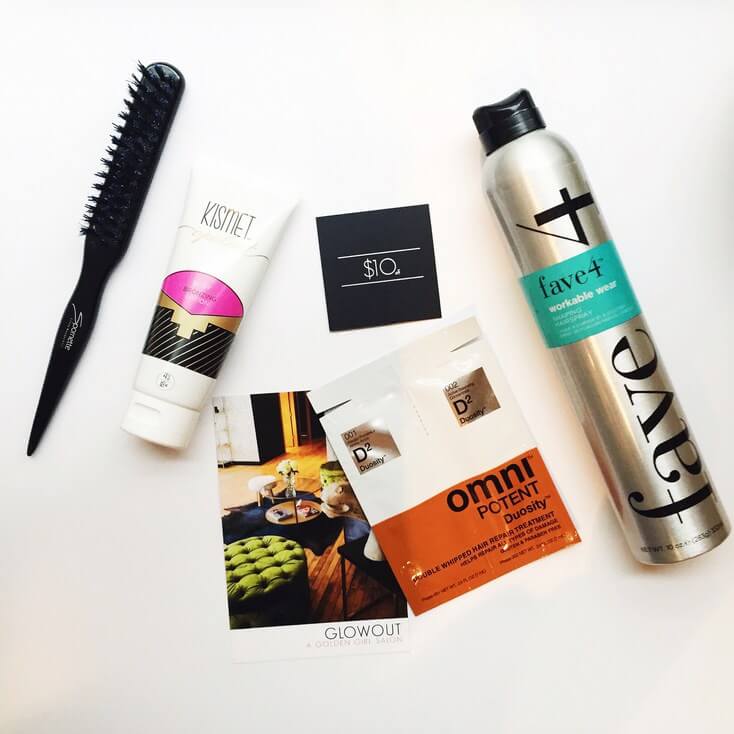 xo, Duffy