Gilt City, Baby! In one week, I'll be shopping my discounted-buns off. I cannot wait. Follow along with me on social media next Friday, Oct. 14th in the evening. I'm attending the VIP Event Preview for Gilt City's 2016 Warehouse Sale. There are tickets still available!! All you need to do is click here.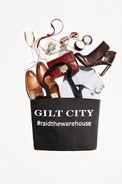 GILT CITY CHICAGO PRESENTS THE GILT CITY FALL 2016 WAREHOUSE SALE
Online Shopping Destination Offers Luxury Merchandise at Insider Prices During Exclusive Chicago Shopping Event
WHAT: The Gilt City Warehouse Sale returns to Chicago this fall with even more designer finds for women, men, kids and the home—all at up to 80 percent off retail. Members are invited to experience the legendary Warehouse Sale featuring hundreds of the most coveted brands. Shop both up-and-coming designers and renowned fashion houses, including Chloe, Valentino, Derek Lam, Jimmy Choo, Lanvin, Oscar de la Renta and more.
Shoppers can peruse racks stocked with all things fashion including a variety of shoe styles, jewelry, dresses, suits, jackets, denim, tops, and outerwear for men, women and children. For the home, find bedding, kitchen and bath accessories, decorative pieces and more.
Between trips to the fitting room, guests will enjoy light bites and seasonal beverages. Ticket prices vary according to date and time of session, which allow for two hours of shopping.
WHEN: Friday, October 14, 2016
· Evening Session: 7pm-9pm, $25
· Late Night Session: 9:30pm-11:30pm, $20
Saturday, October 15, 2016
· Morning Session: 9am-11am, $10
· Early Afternoon Session: 11am-1pm, $10
· Late Afternoon Session: 1pm-3pm, $5
· Early Evening Session: 3pm-5pm, $5
WHERE: Museum of Contemporary Art Warehouse
1747 West Hubbard Street
Chicago, IL 60622
DETAILS: Tickets will be available on Monday, October 3, 2016 at http://www.giltcity.com/chicago
Follow the conversation with @giltcity on social media using #raidthewarehouse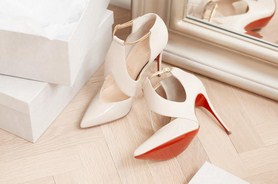 Shoppers can prepare for the Gilt City Chicago Warehouse Sale by reviewing the following tips and advice to having the best possible experience:
Arrive early: Just as you would for any sample sale, arrive early! No matter what session you come to, be sure to get there with ample time. This ensures a full shopping experience, and it's best to view the merchandise when it's most organized.
Reduce your drag: Come prepared to shop – we require coat check and large bag check, so bring a small purse or wallet that you can keep your credit cards and ID in. A small wallet or cross-body bag will leave your hands free to peruse the racks, or sip a cocktail! Also, shopping in light layers will allow you to try clothes on easily, and you may even decide not to wait for a fitting room!
Skip the Line: Guests with bags smaller than 5"x7" with no coats can access the FastPass line and avoid coat check.
Think Ahead: Don't be afraid to shop for future seasons. You'll find that there are amazing deals for every occasion – score designer suits or that perfect glam dress for the holidays.
Have an open mind: The most exciting part of the Warehouse Sale is the element of surprise! While you may have certain items in mind that you're really focused on purchasing, take your time, look through the racks and filter through the shoes and accessories with an open mind. This is usually the time when the magic happens and you'll find yourself going home with some great steals that you might otherwise not have found!
And Remember – Plastic! No cash, so bring your debit or credit cards!
About Gilt City
Gilt City (www.giltcity.com) offers its members coveted access to exclusive experiences in select U.S. cities, all at insider prices. Our curators comb through hundreds of neighborhoods and local business for the most exciting offers in Atlanta, Boston, Chicago, Dallas, Houston, Los Angeles, Miami, New York, Philadelphia, San Diego, San Francisco, Seattle and Washington D.C., with a selection of national offers from leading luxury brands also available for members across the country. Visit Gilt City for multi-course meals prepared by acclaimed chefs, luxurious massages and beauty offers at top spas and salons, tickets to sold-out plays and concerts, thrilling outdoor adventures, innovative fitness classes, and more. Gilt City is part of the Hudson's Bay Company portfolio of brands.
xo, Duffy