Snakeskin Kicks.
Snakeskin Kicks. Okay, so, I have to admit … I'm not the biggest work out fiend. I think we can all remember the (amazing, but ass-kicking) experience I had with CrossFit a few months back. My response to "you don't work out?" is "I live in a city! I walk a lot. And I walk fast." No excuses though, so over the last few weeks and after this sponsored opportunity came my way, I decided to whole-heartedly take advantage of it. Work out clothes and all …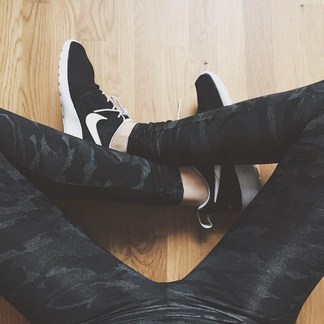 I take to running, so naturally, after chatting with DICK's Sporting Goods, we decided to go with tennis shoes as the fashion-focal point of this post. The objective was to recreate my favorite celebrity or designer athleisure look. So, one of my favorite bloggers always styles her athleisure looks perfectly … DuffyDossier inspo to your left 😉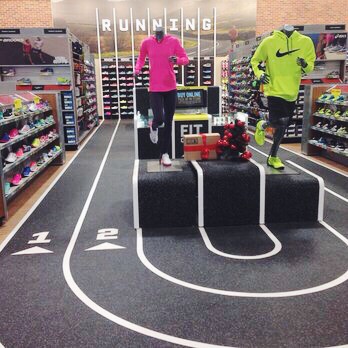 During work, I decided to take my lunch break and drive down the road to DICK's Sporting Goods in the burbs outside the city of Chicago. I think the track with the newly redesigned women's department is (and always has been) a fantastic touch, see image below.
So, I think you can already tell … I was searching for new kicks!В В And I'm happy to report: I found a gorgeous pair that fits perfectly into my wardrobe: Nike AirMax Sirens. They are grey, white and black with snakeskin print … omg, I love them. Here's my version:
Want to check out more from Dicks Sporting Goods and their new women's department, visit: bit.ly/1Bn5xGy.
xo, Duffy
This post is sponsored by Vocalpoint and DICK's Sporting Goods. All opinions are my own.