Follow @duffydossier on Instagram — What a way to spend a Tuesday night (if you're not a cubs fan)! This past Tuesday evening, I attended Cle de Peau Beaute's Bal Masque Holiday Collection preview at Neiman's on Michigan Ave. I have to say, guys, it's fantastic to have this shopping mecca just a red-line train ride away!
As a member of The Fashion Group International (FGI) Chicago, and over this past year, I've met Kathleen – FGI Chicago's Regional Director and Cle de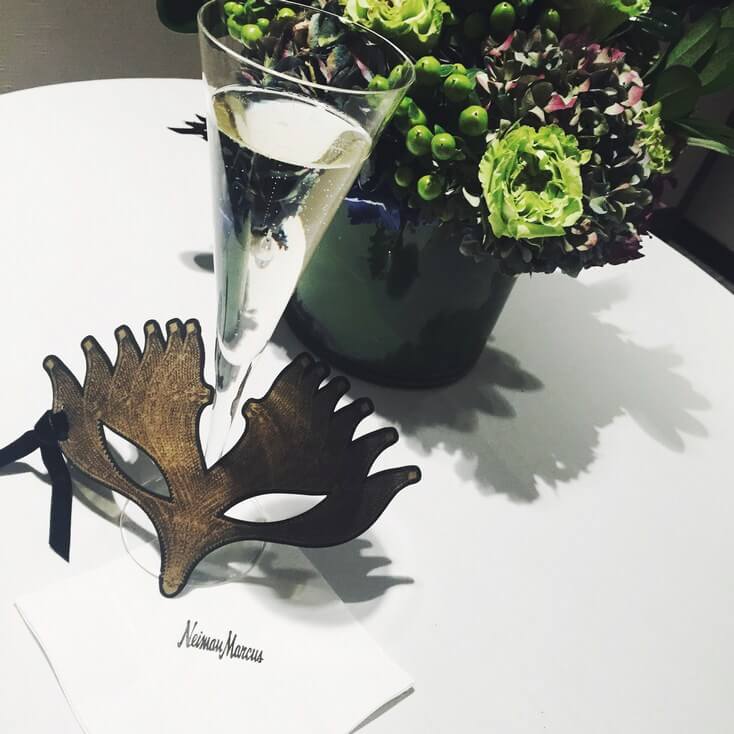 Peau Beaute Business Manager & Product Specialist. She extended an invitation to this collection preview for the Holiday season and I couldn't be more excited to share with you my experience!
Walking in, I caught the escalators up to the forth floor to Mariposa, I took my time passing through the gorgeous purse-leather … the displays literally stopped me in my tracks. And, after I navigated through my first sighting of retail Christmas displays, I found myself greeted with a glass of champagne and the four beautiful smiles of Linda, Cle de Peau Beaute Account Executive, Rachel, Product Specialist, Marcia, Training Executive and of course, Kathleen.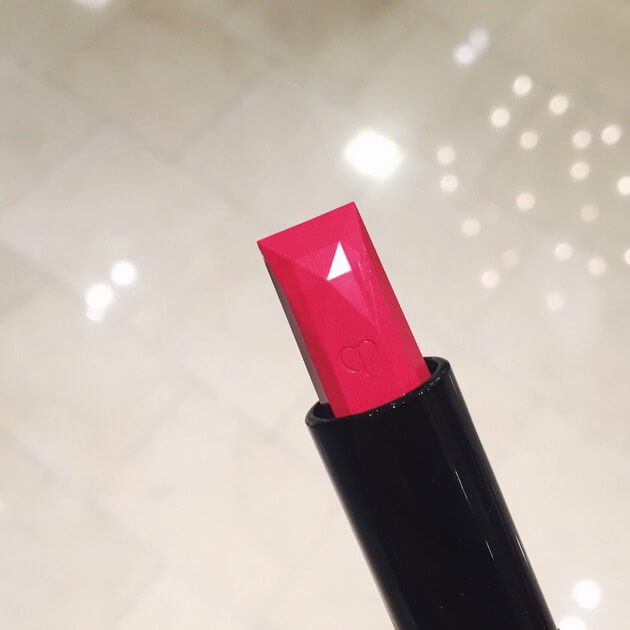 Bal Masque is Cle de Peau Beaute's Holiday Beauty Line this season. According cledepeaubeaute.com, the collection was "inspired by a world as mysterious as it is brilliant." A masquerade ball comes to mind when I think about this collection, and it's branded with a masque you'd find at one of those themed events. The attention to detail is exquisite. Each of Cle de Peau Beaute's compacts and lip cases within this collection are interchangeable and eco-friendly (score x2!).
Tuesday night was my introduction to the Cle de Peau Beaute brand. I took a liking to the way they shape their lipsticks (of all things + pictured left and above). It's shaped like a diamond … instead of that typical angle. And the eye-shadow palette's shades were limited edition and to die for! Take a look at these iPhone photographs I snapped …
Cle de Peau Beaute means Key to Beautiful Skin.
Our Chicago Neiman's was one of four to host the collections unveiling … how cool is that?
If you have the time, guys, you should really check out Cle de Peau Beaute's creative director, Lucia Pieroni. She's the vision behind the brand.
xo, Duffy
—
*15% off shopakira.com with coupon code: DUFFYDOSSIER until 11/15/2015.