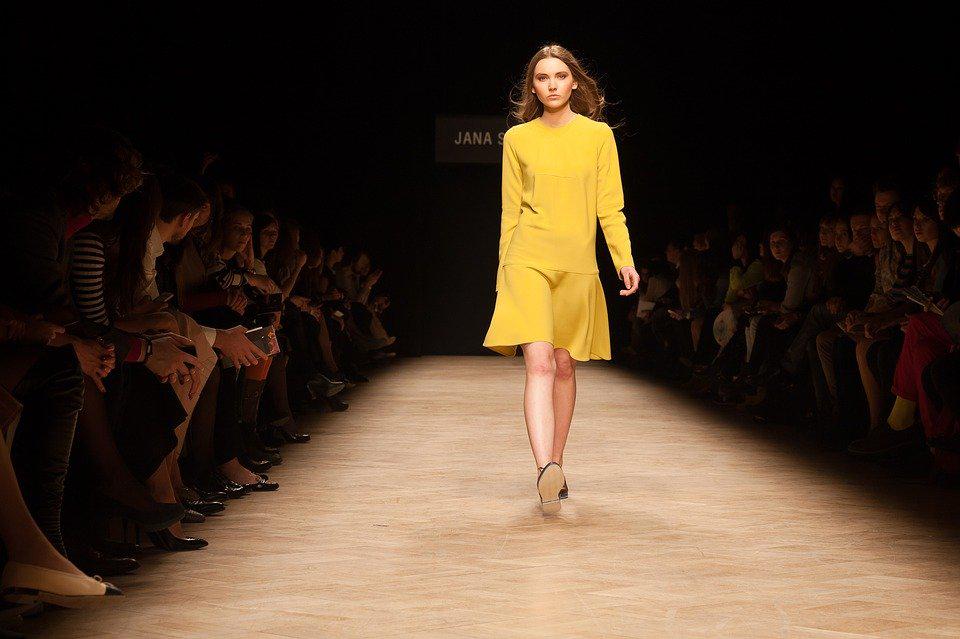 Are you gearing up to slay your outfit in the hot summer? As the summer approaches, all men and women start planning about the designs and ideas to carry in the hot scorching summer. The men and women around the world, prefer to carry outfits that are tasteful and fashionable as well as provide comfort in the hot summers.
The summer is ready to show up with its hot weather and humid climate. This summer style statement to consider is all about comfort and colour, for which realisation par dress is one of the fora that gives latest unexpected and elegant outfits for men and women, in summers.
Most of the men and women love shopping. It gives them a sense of relief as well as excitement to plan out for the outfits. Women in hot summer, shop for the apparels that not only contain attractive colours but also have a comfy and cozy fabric and style whereas men are not prone to shopping but like to wear comfortable clothes when going out in the hot scorching sunlight.
In this blog, we are going to introduce some ideas for this summer for both, men and women that will provide a distinct and diverse style statement. However, we are not suggesting you change the entire wardrobe, but there should be a place for trendy apparels for any occasion, as well as formal wear and casual dresses.
SUMMER STYLE STATEMENT FOR WOMEN
In summers, most women prefer a dress that is not skin fit and gives a relieving feel. Therefore, skirts, shirts, frocks, and loose pants are mostly in fashion in the sweltering weather of months June, July and August. Here are the new ideas with the blend of old approach for this summer trend.
1. Double tone
Double tone dresses with lighter shade fraternizing up to the dark tone of same shade is appealing in dresses like frocks and skirts. It looks elegant and graceful as well as soothing to the eyes in the hot summers. It is trendy for the casual wear in summers accompanied by the beauty of stitching of the dress.
2. Zebra print
The black and white stripes look quite trendy in summers. Loose pants or jumpsuit or tops of zebra print offers a distinct and appealing appearance. Jumpsuit of zebra print can be chic wear while going out for lunch with friends or your partner. The loose pant of zebra print with short plain coloured top with stylish accessories can be a style-savvy for hangouts and casual wear. Coats and blazers of zebra print also look refreshing and fashionable.
3. Coloured Check Print
Short frock of check print donned in refreshing and attractive colours is although somewhat the traditional print. However, giving it a new design and cut can add up to the new trend. Short frock, skirts and pants of this fabric with bright and less popular shades like a bottle or army green, dull yellow with the combination of blue etc. give an eye-catching look. So, try this look, it will be less costly as you might already have the check print dress and it will be a trendy attire. For the office, you can also wear blazer and pant of a classic check print. However, check prints have a diverse variety of designs from small to larger to crossovers, and they can be a fashion style statement every year.
4. Formal wear in the summer
In case you are searching for a formal, elegant dress for a summer wedding event, a long dress with a bow detail can work well. The choice of colour like lavender gives a ladylike and graceful look. A pair of heels or nude pumps with some delicate accessory will top up the whole attire.
5. Animal prints
This summer, let the bold and wild animal prints take over the trend. Shoes, hats, and clutches of snake skins give a quirky and crazy look to the attire. Leopard-print seems to be a designer's preference. A variety of dresses includes leopard print for you to choose from. Short frocks, coats, and suits are designed with leopard print that will give a striking look to the attire. Therefore to follow the designer's lead, you can opt for bold and bright colours in leopard print dresses for occasional dressing.
6. Gothic Fashion Style
Since black is the colour for all seasons and every individual. Thus, you can flare up the parties with your black outfits. The cult of mourning inspired Gothic fashion during the Victorian era. It entails all black all the time. There is a range of styles included in gothic fashion like corsets, billowing skirts for women to fascist chic, blue-black hair, dark leather pants and jackets. You can wear anything according to your wish but maintaining the dark vibe with the twist of sensational chic. A bold makeup look can add up to the attire.
7. Attractive Jumpsuits
The jumpsuit is a design inspired by the labours uniform. However, it is in great demand in cities that emphasis upon fashion. Without any doubt, this particular fashion style stands tall in all the designs and varieties of apparels for summers. It is trendy and classy to wear plus casually as well as. Different variations made in the pattern and designing of the jumpsuits that can go out and about in all kinds of occasion.
8. Pleats Trousers
In summers mostly loose dresses are considered for all types of occasions. Loose trousers of different patterns over it and of bold and bright colours, with pleats in it, can be flattering and gives a lovely look especially for those with a slim physique. However, it looks good on healthy women as well. Dresses like these pleated trousers give a feminine look to a woman.
9. Beach Wear
In summers, women are free to wear stylish bikinis. Romper styled one-piece swimsuit, or a stylish net cloth bikini can heat the already scorching weather. A light net or a floral printed shrug over a bikini or swim dress with a casual bag, sandal and sunglasses complete the beach look.
FINAL WORDS
As the weather of summer is already very frustrating and humid, which leads to a bizarre experience throughout the day. If your clothes are not comfortable with a touch of trendiness and fashion, it can spoil the whole look and personality. There should be one staple look that needs to be remembered while choosing an outfit for the summer occasion or office wear which can be reliable and stylish to carry in the heated up temperature. In this blog, some of the innovative and novel ideas with the blend of traditional patter were introduced which you can keep into consideration when arranging your summer apparels.