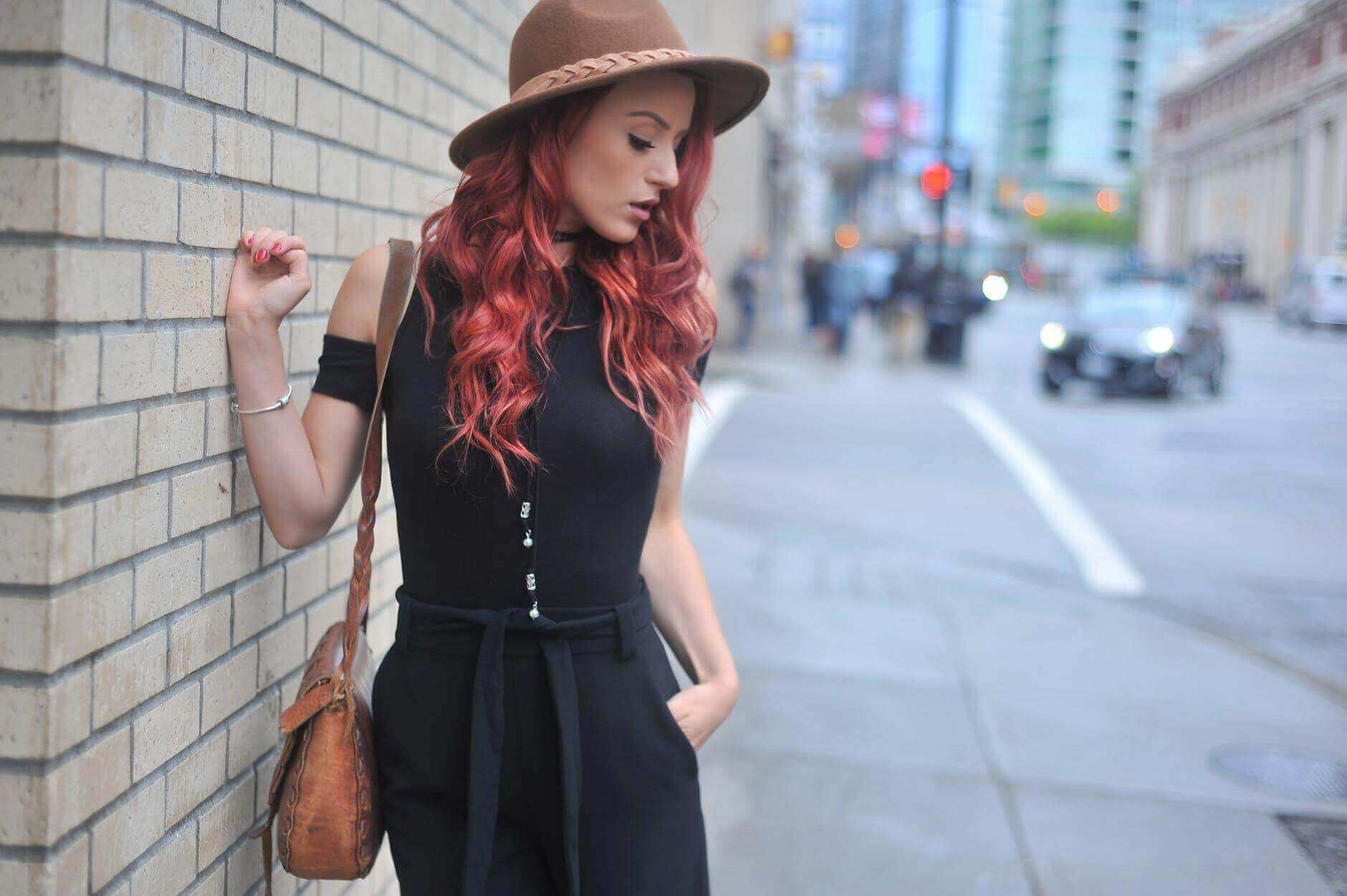 2020 is a year of great miracles I am hoping. It is one year that not only sounds pretty cool but also requires you to dress up pretty cool too. The fashion trends for this year are so dynamic that it gives you the essence of the '60s, '70s and 80's all rolled and combined into one year. This year is more about experimenting with your look and creating styles that truly reflect your accurate persona. Here are the ten most popular clothing items that all you girls must-have in your closet to take 2020 by its horns.
Colorful Jumpsuits
This year is a comeback for one of the trendiest pieces of clothing that were all the rage about seven years ago. The jumpsuit is one thing that every girl must try sooner or later. In 2020 the colorful jumpsuits are taking over the world and can even be seen on many fashion ramps. With a wide variety of jumpsuit options, you can now select the style and type of the one that suits you the best. You can even go for some fun colorful patterned jumpsuits that can bring out a subtle playful vibe in you for the summer.
Puffy Sleeved Blouse
Reminiscing the feel of the eighteenth century, the puffy-sleeved blouse is a big yes for the year 2020. Their over shaped puffy silhouette actually adds a sense of statement to the blouse making it seem much more glamorous and unique. It gives your whole physique a much sleeker look and enhances a leaner waist to add a touch of femininity. You can pick the traditional black and white or go for bold colors in a puffy-sleeved blouse. Just make sure you pair them with something simple so the look gets balanced easily.
Strappy Shoes
This year go for shoes that make a fashion statement themselves. Have a nice pair of strappy heels or even gladiator sandals that can be tied up over your pants instead of underneath them. You can warp a pair of heels around your cigarette pants or even jeans to give you this hip and chic look. This is a completely classic style that totally revamps your traditional looks. Try to wrap some strappy heels on top of your slacks and trust me your fashion game will be changed forever.
Wide Collar Blazer
The year 2020 is all about getting your groovy style aligned to take over the world with class! A must-have clothing item for everyone should be a wide-collared blazer. They are also called a disco ball collar because of its spunky and fantastic look. Not only is a wide-collared blazer absolutely impactful but also you can use contrasting colors to bring out your fun side. Go for a really bright undershirt with a subdued disco ball collar jacket or blazer to give it a modern and classic touch.
Pastel Skirts
Pastels are one color trend that is never going to go away. This year an emerging clothing piece that is going to be seen everywhere is are pastel skirts. Apart from looking absolutely classic, you can both dress it up or down according to tour occasion. Clinch all your baby pink and baby blue skirts and wear them with matching tops or even cardigans for chilly evenings. In the summers especially, pastel skirt is going to look absolutely splendid, as the color and feel of them will be perfect for the weather.
Vests
Believe it or not but in 2020 vests are going to be a huge fashion trend. No matter what the material is, from leather to denim, vests are hopping on to the fashion trends bandwagon for this year. Straight from the runaway, vests have taken over the people all over the globe. Go for a tuxedo styled vest for a formal look and trust me you will make an impactful style statement. Try to layer a vest on top of a graphic t-shirt and it will look extremely modish.
Tie And Dye T-Shirts
The tie and dye trend was surely one trend that I never thought would be making a comeback anytime soon. Guess I was wrong because, for this year, tie and dye t-shirt have actually taken me by surprise. With its colorful outlook, you can totally bring your style game to a solid 10 with a tie and dye t-shirt. Along with a casual hippy vibe, these are the perfect things to wear in scorching heat and still look stylish and cool. It surely will be one of the core trends in 2020.
Neon Leggings
I might not be a bit too sure about this one but it is something that has become quite popular in 2020. Neon has been there for quite some time but neon leggings have actually paved their way in right along. These bold colored leggings are the perfect way to add a pop of bright color to your whole look without putting in too much effort. Make sure you have a nice pair of bright pink or yellow leggings to combat the fashion trends for this year. After all 2020 is about experimenting so why not, right?
Crochet Dress
By a crochet dress, I do not mean your grandmas' crochet at all. In 2020 crochet is surely getting a whole new refurbished look. A beautiful crochet dress has become the symbol of femininity and grace all balled into one look. It is also a sustainable fashion trend which is a really good thing to promote in the fashion industry. Crochet is a handmade technique that has been used by a generation to weave through clothes. A crotchet dress is all you are going to need to look tasteful and refined.
Drawstring Pants
Drawstring pants are coming back in 2020 and I think they are going to be here to stay. A completely cool and sporty look, you can carry drawstring pants to anywhere that you like. From an outing with friends to a relaxing walk in the park, drawstring pants are your go-to clothing option for this year. Being as casual as they can be, this is a very lightweight option that is perfect for the spring/summer weather also.
Conclusion
Make sure you note down all these popular clothing options for 2020 that are already taking over the people and update your wardrobe accordingly. Try to celebrate yourself this year and go for clothing options that make you feel more connected to your true self. With so many options to pick from, I am sure you will find your true style for this year. Keep it chic and rock your every look with confidence.